Learn about the Industry's Best Electrical and Mechanical Design Services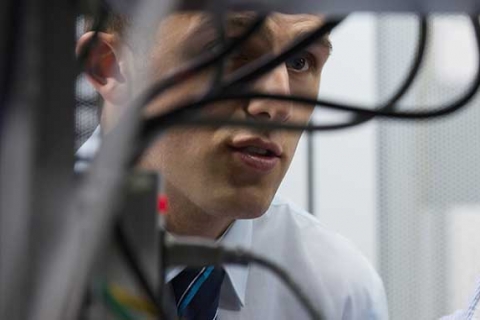 When it comes to our electrical design and mechanical design services, Peloton, Inc. refuses to compromise. Always striving for innovation, quality, and flexibility, our goal is to exceed all of our customers' expectations. Whether you need work done in AutoCAD Electrical, Autodesk, or Solidworks, our formally-trained and highly-educated staff of designers, engineers, and detailers can deliver. Serving a wide range of markets and having earned a reputation for completing projects to spec and on time, we take great pride in our ability to understand, evaluate, and meet our customers' requirements. In today's post, we're going to take a closer look at our electrical and mechanical design services.
Mechanical design
Peloton, Inc. employs a dedicated, experienced, and well-trained team of machine designers, detailers, and mechanical engineers. With a proven track record of meeting our customers' requirements, you can be confident that our team is up to the challenge. Whether your project requires intricacy, complexity, robustness, special timing, or serviceability, our team has the experience and knowhow to make it happen.
Electrical design
As a full-service provider of the best electrical design services on the market, Peloton, Inc. can help you with machine controls, panel builds, PLC and HMI hardware, and more. With a full understanding of safety requirements, servo control, network protocols, and power, we can develop controls that meet your exact specifications.
At Peloton, Inc., we've been a leading provider of custom machine services since 2004. Founded by a small team of engineers, our company has grown to employ more than 17 experienced, educated, and committed team members. No matter you needs – small or large, simple or complex, electrical or mechanical – you can be certain that we've got the ability to deliver. If you've been searching for a quality provider of mechanical design services, please contact us today.