Welcome to the New Website of Peloton, Inc.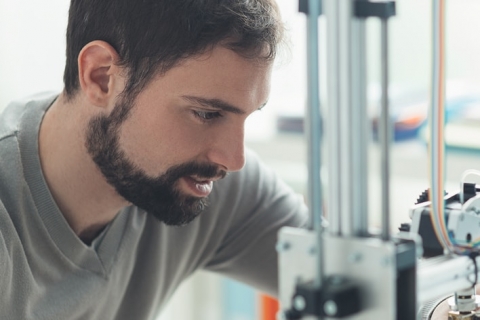 If you've been keeping tabs on our website, you've certainly noticed that, over the last few months, our site has been under construction. Behind the scenes, we've been working tirelessly to create a website that better represents what we do: custom machine design, system integration, jigs and fixtures, and custom controls. Aiming to create a user-friendly experience that makes it easy for our customers to find the information that they need, we paid close attention to the navigational structure, the landing links, and the way that the site itself is laid out.
In addition to navigational concerns, it was important to us that the site be 100% mobile responsive. With over half of all Internet traffic coming from cell phones, we felt that it was essential to capture that audience. To that end, we ensured that every page, image, and element on our site resizes and reconfigures itself to accommodate a range of devices. Whether you're on a smartphone, desktop PC, or tablet, you can be confident that our site is built for you!
At Peloton, Inc., we pride ourselves on offering high-quality mechanical and electrical design services. In addition to this, we also offer industry-leading IT and technical services. If you've been searching for an educated, well-trained team that will work with you to understand – and address – your operation's requirements, contact us today to learn how we can help.